Electricity services
We offer full electricity infrastructure installation services including connections, disconnections, high voltage, meters, maintenance and more.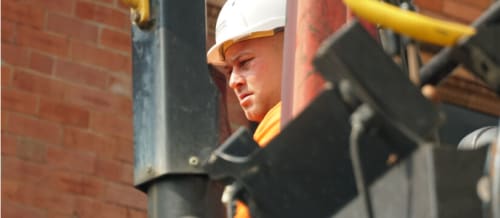 Here at Heffernan Utilities we have extensive experience delivering electricity services ranging from assisting with small domestic properties through to large scale domestic and commercial developments. We operate throughout the UK on multiple electricity projects.
Types of work we do:
Trenching & Ducting
Cable Laying
Cable Pulling
Cable Tray & Containment Installation
No Dig Solutions
Joint boxes, Brick & Concrete Chambers
Joint Bays
Sub Station Construction
Reinforced Concrete Bases
Building and Fencing Work
HV & LV Jointing
Confined Space Working
High Voltage Electrical Infrastructure
We provide an end to end solution for high voltage electrical connection services. We'll tailor our services to your project; including the complete design and installation of electrical, infrastructure, connections and substations, up to and including 132kV.
Our recent work in partnership with Fulcrum for Unity Living providing high voltage connection services.
Ongoing maintenance
We will also take care of the ongoing maintenance of your electricity network. We create bespoke maintenance plans for your new or existing electrical infrastructure complete with inspections, testing and compliance fulfilment.